How to choose your wedding ring
You?re ready to get hitched but there?s just one last thing to organise - choosing yours and your significant other's wedding ring. With so many different types, styles and stones available to choose from, wedding ring shopping can end up being a particularly tedious experience if you don?t have a particular starting point to go off. Going into the search with both an open mind and the commitment to go outside of your comfort zone is required.
Make sure you narrow down your choices into likes and dislikes
Firstly, you need to make sure you know what you do like and what you definitely don?t like in a wedding ring. You?ll have to decide the colour band - this normally matches your engagement ring, if you wear one, and the shape of the band and whether it contains stones or not. Diamond wedding rings are best paired with simple, subtle engagement rings while engagement rings that have larger stones or clusters of diamonds are better paired with a more simple wedding band. Deciding exactly what you do and don?t like in a wedding ring will make finding one easier for you.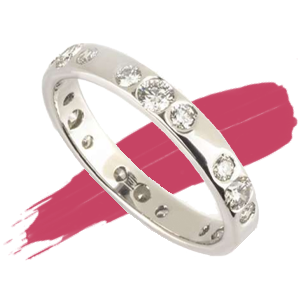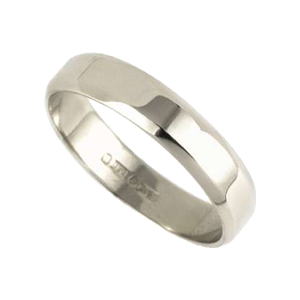 Set a budget and save for it in advance
Wedding rings can be as affordable as you want them to be. If you have diamond wedding rings in mind, be prepared to spend more of your wedding budget on the rings. On the contrary, if you?re looking to be a little bit savvy with your budget, you can find very affordable plain wedding bands that will be more than satisfactory.
Start your search for the perfect ring early
Wedding rings, particularly diamond rings, can be expensive purchases, so you should give yourself ample time to search for the ring. You?ll need to spend time browsing shops, researching different prices and, once you find a ring, you?ll need time to go back and get it fitted. If you want any engravings or personalised touches, you?ll need to factor in additional time for things like that as well. It?s normally suggested that you start the search for your wedding rings at least 3 months before you say ?I do!?
Try something a little bit different
What you have in mind right now might be completely different from the bands and wedding rings you actually like when you come to visit the store, so make sure you go with an open mind. You may think that you want one of those beautiful diamond eternity rings, but when you actually get to the store, a plain platinum band may be more suited to your hand and your taste. Jewellers are trained to help you find the right ring for you, so have a chat with them, discuss the rings you think you like and compare them with the styles available in store. You may find yourself to be pleasantly surprised.
Think practically and bear your lifestyle in mind
Wedding bands are made and bought to be worn at all times, so you?ll need a band that aligns itself with your personal life. If you work with your hands a lot, you may find that you need something a little less flashy and more subtle. You also need to choose a ring that is comfortable to wear on a daily basis and easy to type or text whilst wearing, if you use electronic devices. If you?re super active, then rings made of platinum are likely best suited to you as they are much more durable than a standard metal band and the metal isn?t easily scratched or worn away.