Worlds Most Famous Jewellery Designers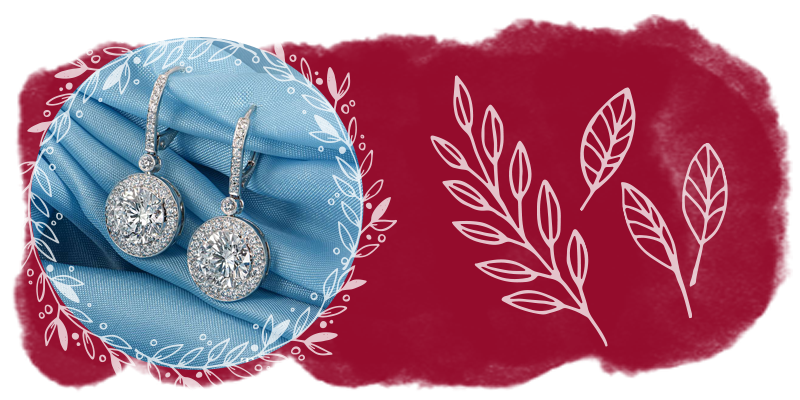 Timeless, elegant and classic styles are the hallmarks of the world's top jewellery designers. Many of the famous jewellery designers - whose creations sell for thousands of pounds today - had humble beginnings, but their ambition and talent saw them climb to the pinnacle of the luxury jewellery market.

World's Most Famous Jewellery Designers
Timeless, elegant and classic styles are the hallmarks of the world's top jewellery designers. Many of the famous jewellery designers - whose creations sell for thousands of pounds today - had humble beginnings, but their ambition and talent saw them climb to the pinnacle of the luxury jewellery market.

The top jewellery houses in the world boast collections that have transcended the decades. They have maintained a strong presence by keeping on-trend with the ever-changing demands of fine jewellery collectors, while owning their brand's unique style.

Our guide will reveal the world's most famous jewellery designers, who have been accessorising women and men around the world with unique necklaces, bracelets, earrings, rings, cufflinks, watches and more.

Louis-Francois Cartier -
Cartier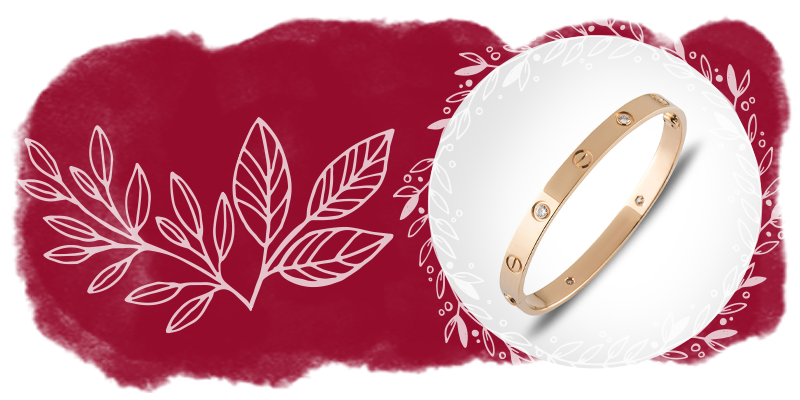 Mention luxury jewellery and the chances are people will think of Cartier. Known as "the jewellers of kings and the king of jewellers", the brand was created in Paris in 1847 by Louis-Francois Cartier.

Louis-Francois Cartier was born into a poor working-class Parisian household in 1819. He served an apprenticeship under master watchmaker Adolphe Picard and took over his employer's small store in 1847. He began making jewellery alongside the watch-making business and discovered his amazing creative talent.

He worked to define the Cartier style, with his most famous design being the Panthère de Cartier collection of fine watches and jewellery, inspired by the Parisienne style icon, Jeanne Toussaint. An elegant woman nicknamed "La Panthère" by Cartier, she was the jewellery house's head of creation.

In 1914, Cartier released the Panthère de Cartier wristwatch, with a panther motif in an unusual spotted diamond and onyx pattern. A new collection of Panthère jewellery followed, including necklaces, bracelets, rings and earrings. More than a century later, new Panthère pieces are still produced and remain in high demand. French jewellery making has always involved elaborate gold working, precious stones and enamel insets. Cartier combined all three, creating an unmistakable style that was always in great demand.

Adored by royalty, Cartier collectors have included King Edward VII of England, Princess Grace of Monaco and the Maharaja of Patiala.

Elsa Peretti -
Tiffany & Co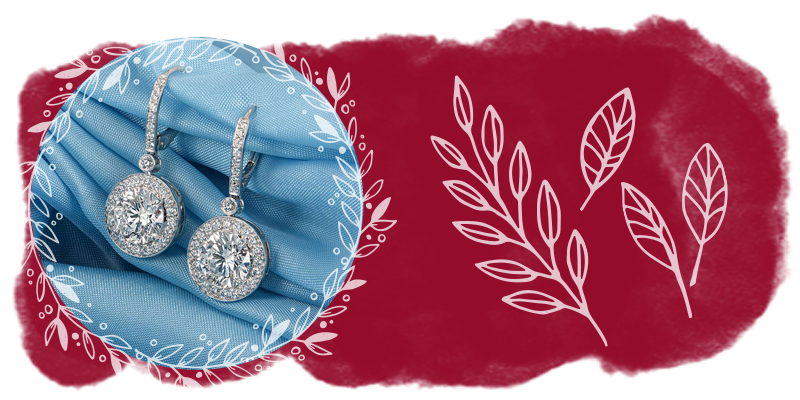 Tiffany and Co is another famous luxury jewellery brand adored for its opulence. The company was founded in 1837 as a fancy goods emporium in New York City by Charles Tiffany and John Young. The business soon transformed into a high-end jewellery retailer dubbed "the palace of jewels".

The Italian jewellery designer Elsa Peretti revolutionised Tiffany & Co creations after she joined other remarkable designers in 1974. Born in 1940 in Florence, she studied interior design in Rome. Some of her early jewellery creations were used on the catwalk by US fashion designer Giorgio di Sant'Angelo.

She later met iconic American fashion designer Roy Halston Frowick, who became her lifelong collaborator and friend. Her collections for Tiffany began with jewellery and by the 1980s, she had a host of successful collections under her belt, including her innovative Open Heart, Bean and Bottle designs. Later her designs expanded into china, crystal and silver items for the home. Her designs were known for their smooth, fluid shapes, inspired by a love for life.

Sadly, Peretti died in March 2021, at the age of 80, leaving her legacy in the shape of beautiful jewellery designs, some of which are on permanent display at the British Museum in London.

Lucia Silvestri -
Bvlgari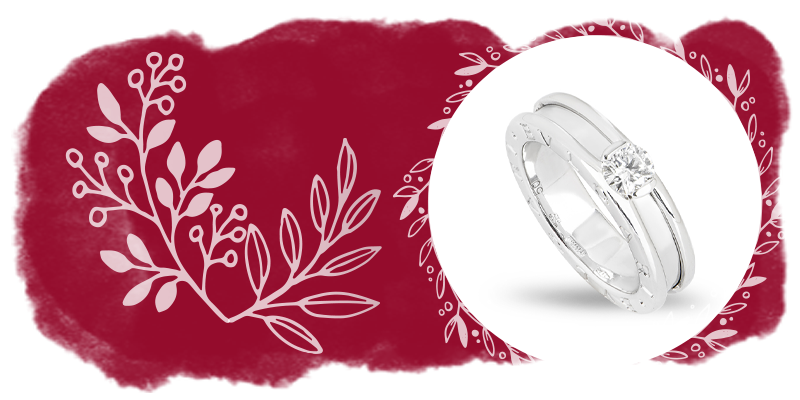 The growth of Bvlgari jewellery is a true rags-to-riches story. The company's founder, silversmith Sotirios Voulgaris travelled alone to Italy in 1880, aged 23, worked for four years and saved enough money to open his own jewellery store, S Bulgari. The brand became Bvlgari, using the Roman "v" spelling. It has since grown into a global empire of luxury jewellery, valued at more than $5.2 billion.

Lucia Silvestri will be celebrating her tenth anniversary as Bvlgari's creative director in 2023, having started part-time at the age of 18 in the gemological department. A decade ago, Bvlgari had only four stores. Now, they have more than 200 all over the world.

Silvestri was mentored by Paolo, Nicola and Gianni Bulgari, the founder's grandsons, who recognised her love of gems. She had described how she enjoyed "playing" with the precious stones at the end of the day until she knew how to use them properly. Her mentors told her to buy gems only if she could see a good use for them.

This taught her to imagine the colour compositions and designs before she purchased the stones. Working during the Covid pandemic, she filmed a series of jewellery-making masterclasses for two years to ignite viewers' passion during the lockdowns.

Alfred Van Cleef -
Van Cleef & Arpels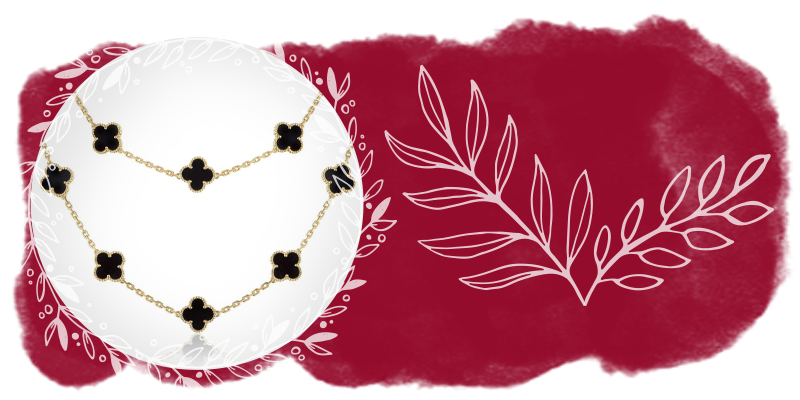 Van Cleef & Arpels was founded in 1896 by the two families after Estelle Arpels married Alfred Van Cleef.

Alfred Van Cleef, born in 1872 in Paris, had completed an apprenticeship as a jewellery maker when he married Estelle Arpels and set up a family business with his father-in-law Salomon and brothers-in-law Charles and Julien Arpels in 1896.

Van Cleef's father was a skilled gem cutter, who had passed down his great knowledge and expertise. The exclusive family firm, Van Cleef & Arpels, was favoured by the rich and famous in Paris, largely as a result of Van Cleef's incredible practical and creative skills.

They had already outgrown their original premises by 1906, moving to 22 Place Vendome, in a region that was the height of elegance after the Ritz Hotel opened there in 1898. The company still operates from its famous address today, and has grown into one of the most highly respected luxury jewellery brands in the world, with more than 130 prestigious boutiques globally.

One of the brand's most iconic creations, its first platinum and diamond secret wristwatch, created in 1923, is still a favourite today.

Rebecca Hawkins -
Boodles
Historic British jewellery manufacturer Boodles has remained an independent family business since the 18th century. The founders, skilled silversmiths, set up a small business in Liverpool in 1798, specialising in jewellery and watchmaking. More than 200 years later, Boodles luxury jewellery is known and trusted all over the world.

Rebecca Hawkins joined Boodles in 1990 and remains with the historic luxury jewellery company today. Over the past three decades, she has created many collections, starting with the Hug Collection, which was a great success. Boodles has described her pioneering designs as a "renaissance".

The fine jewellery collections she creates are described as having an organic feel, some having a floral theme and others inspired by the "purity of water". Hawkins' luxury jewellery collection, The Poetry of Landscape, was inspired by British beauty spots, such as the Yorkshire Moors, Cornwall and the South Downs.

One of her most famous collections is Always a Story, designed in 2019 as part of Boodles' Wonderland high jewellery collection. It comprises 25 individual pieces, described by Boodles as being inspired by "bold flights of fancy".

With an estimated net worth of £54 million, the company has ten luxury showrooms, with its flagship store located at number one Sloane Street, London. Another of its most famous collections include the exquisite Royal Ballet collection, designed by Rebecca Hawkins, who spent two months sitting in at the ballet's rehearsals to capture the spirit of the troupe.

Jean-Marc Vacheron -
Vacheron Constantin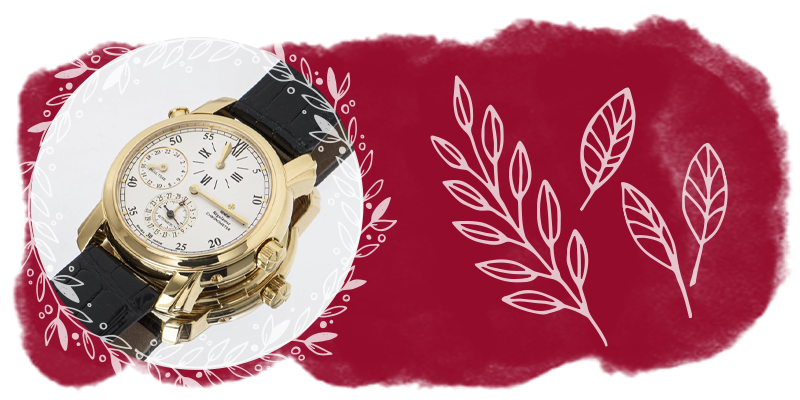 Vacheron Constantin, founded in Geneva in 1755 by 24-year-old watchmaker Jean-Marc Vacheron, is the oldest luxury watch manufacturer in the world. Almost 270 years later, Vacheron Constantin still excels in the creation of exceptional fine jewellery watches.

Jean-Marc Vacheron started out manufacturing precision components for other manufacturers' luxury watches in Geneva, before deciding to start his own business in 1755.

Collectors have described Vacheron Constantin collections as mastering the most demanding techniques and combining art with craftsmanship in a beautiful way. Vacheron has been described as a "genius of watchmaking". In 1819, Francois Constantin was recruited to the company by Vacheron's grandson and the company name was born.

In 2009, the opulent Vacheron Constantin Kallania won the best High Jewellery watch title at the Vogue Jewels Awards in Madrid. Valued at a record five million euros, it boasts 170 carats of diamonds and is fitted with the world's thinnest mechanical movement. The Kallania's case is sculpted from a block of white gold, with each diamond mounted in a bead setting to reveal its brilliance.

Carolina Bucci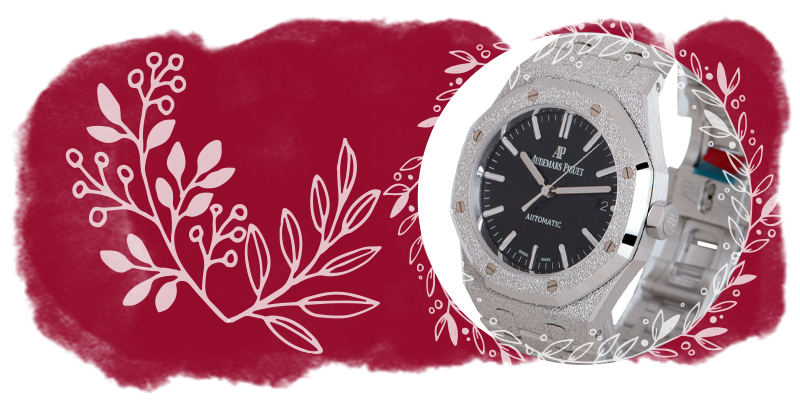 Born in 1976 in Florence, Italy, Carolina Bucci is the fourth generation of her family to become a jewellery designer. Her great-grandfather, Ferdinando Bucci, had founded a jewellery workshop in Florence and the family legacy was passed down the generations.

Carolina studied fine arts and jewellery design and launched several collections in Florence. Her first collection, Lucky, was a luxury version of the friendship bracelets she had made in her youth. This was followed by Woven, a collection of jewellery inspired by the historic Florentine textile looms that weaved gold and silk threads.

Her Lucky bracelet appeared in the hit US television drama, Sex and the City, which Caroline credited with launching her career to a wider audience. She announced a new collaboration to redesign the Audemars Piguet Royal Oak watch in 2016, adding her Florentine finish, to mark the watch's 40th anniversary.

- - -

If you're looking to invest in a special piece of jewellery from a top class jewellery designer, browse our selection from renowned brands such as Cartier, Tiffany & Co, Van Cleef & Arpels and more.

As one of London's premier pre-owned luxury jewellery and watch dealers, we are delighted to offer our customers a wide selection of luxury pieces, as well as expert advice and guaranteed authenticity.