The Designers of Tiffany Jewellery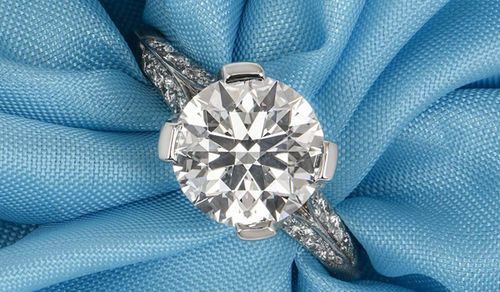 The iconic jewellery brand Tiffany & Co. dates back to 1837, when young entrepreneur Charles Lewis Tiffany set up a small shop in New York City with his friend and business partner, John Young. Almost two centuries later, Tiffany & Co. is one of the world's top luxury jewellery brands, with an estimated net worth of £4.25 billion.

the designers of

tiffany jewellery
The iconic jewellery brand Tiffany & Co. dates back to 1837, when young entrepreneur Charles Lewis Tiffany set up a small shop in New York City with his friend and business partner, John Young. Almost two centuries later, Tiffany & Co. is one of the world's top luxury jewellery brands, with an estimated net worth of £4.25 billion.

With its headquarters located on prestigious Fifth Avenue, in New York City, Tiffany & Co's flagship store sells luxury jewellery, crystal, china, fragrances, watches, leather goods, accessories and more.

Since its founding, Tiffany & Co. has been at the forefront of the world's greatest design movements, epitomising style and elegance. The key to its continued success is the brand's choice of designers, including Paloma Picasso, Elsa Peretti, Frank Gehry and Jean Schlumberger.

All amazing artists in their own right, their revolutionary designs have created many innovative and unique collections that have ensured Tiffany & Co jewellery retains its lofty position as a market-leading luxury brand.


History of Tiffany & Co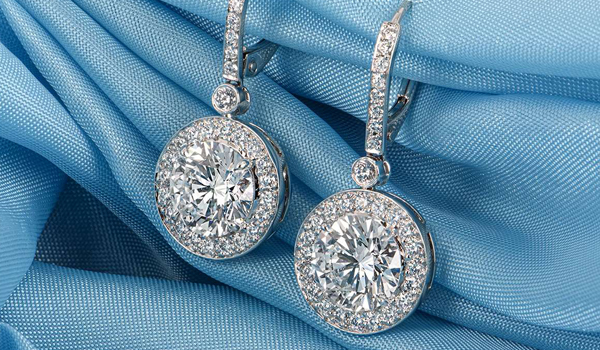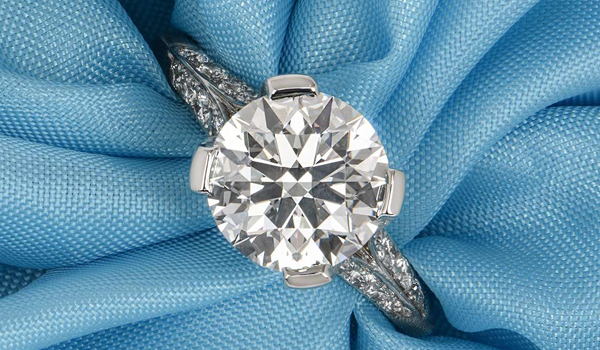 Born in Killingly, Connecticut, in 1812, Charles Tiffany worked at his father's small general store from the age of 15. His father also owned a cotton mill, where Charles worked in the office to hone his business skills.

Borrowing £760 from his father, Charles and his school friend, John Young, set up their own gift and stationery retail store on Broadway in New York City in 1837. They didn't get off to a great start, making only £3.35 in their first three days' trading.

Undeterred, they worked hard to keep the business afloat, expanding into porcelain, glassware, jewellery, clocks and cutlery by 1839. The business's growth continued throughout the 1840s, investing heavily in diamonds and later selling them at a huge profit.

It wasn't long before Tiffany's became popular among the fashionable 19th-century elite. Elegant ladies searching for opulent jewels frequented the store. Tiffany & Co. expanded into Europe, opening stores in Paris in 1850 and London in 1868. They also relocated to prestigious Fifth Avenue.


Breakfast at Tiffany's
The flagship store, located in a ten-storey retail building, is pivotal to the plot of the iconic 1961 romantic comedy, Breakfast at Tiffany's, starring Audrey Hepburn and George Peppard. The film starts with Hepburn's character, whimsical Holly Golightly, gazing at the beautiful jewellery in Tiffany's window.

Clutching her breakfast in a paper bag, she dreams of being wealthy. The plot follows her blossoming romance with Peppard's character, Paul Varjak, her new neighbour, who has a ring engraved for Holly at Tiffany's.

The publicity photographs for the movie featured a unique diamond necklace, created by Tiffany's with the amazing Tiffany Diamond. It dated from 1878 and came from South Africa's Kimberley diamond mines.

The 287.42-carat rough yellow diamond was cut into a 128.54-carat polished gem, with 82 facets, maximising its sparkle. It was set into a necklace worn by Hepburn to publicise Breakfast at Tiffany's, a huge box office hit globally.


Tiffany Jewellery Designers
Tiffany's jewellery designers are the creative genius behind the timeless designs that customers love. The brand has hand-picked a small number of incredibly talented designers to ensure its world-renowned reputation for luxury jewellery continues.

Read on for a personal history of their creative minds, how they earned their start at Tiffany & Co. and how their legacy in the jewellery industry lives on.

Paloma Picasso
Paloma Picasso was born in 1949, the daughter of famed artist Pablo Picasso and his muse, artist Francoise Gilot. It was no surprise she shared her parents' artistic creativity. She began her career in jewellery design in 1968, while working as a costume designer.

Her rhinestone necklaces, made from stones purchased at a flea market, interested fashion critics. This inspired her to study jewellery design at college. After graduation, she was commissioned by haute-couture designer Yves Saint Laurent to create exclusive jewellery pieces to complement his garments.

Paloma became a designer for Greek jewellery brand Zolotas before being commissioned by Tiffany & Co. in 1979. She designed her first exclusive collection, dubbed Graffiti, in 1980. Inspired by the graffiti on New York City buildings, the collection was contemporary and polished, full of X-shapes and text such as "love" and "gold".

Paloma, now aged 72, celebrated her 30th anniversary with Tiffany and Co. in 2010 by introducing her Marrakesh collection based on her love of Morocco. In 2011, her Venezia collection celebrated the Italian city of Venice.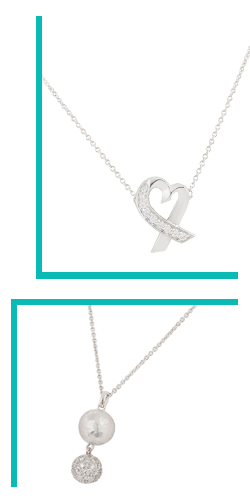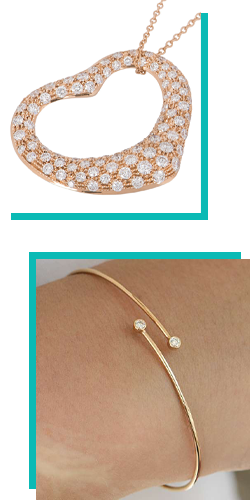 Elsa Peretti
Elsa Peretti was a highly talented Italian jewellery designer who revolutionised Tiffany's creations after she joined the brand in 1974. Born in Florence in 1940, she studied an interior design degree in Rome and became a high fashion model in Barcelona and New York in the 1960s.

She was already designing jewellery and some of her creations were used on the catwalk by US fashion designer Giorgio di Sant'Angelo. They were a huge success. She met the legendary American fashion designer Roy Halston Frowick, universally known as Halston, who became her lifelong collaborator and friend.

By the 1980s, she had a host of successful collections under her belt, including her innovative Open Heart, Bean and Bottle designs. Her collections for Tiffany expanded into crystal, china and silver creations for the home.

Her jewellery and home collections were renowned for their fluid, smooth shapes, representing a love for life and promoting the idea that beauty and utility should be as one.

Sadly, Peretti died at the age of 80 in March 2021, but her wonderful legacy will always live on. Some of her jewellery designs are part of the British Museum's permanent collection in London. They are also on display in New York City's Metropolitan Museum of Art, the Museum of Fine Arts in Houston and the Museum of Fine Arts in Boston.

Frank Gehry
Renowned architect and designer Frank Gehry has also created beautiful jewellery for Tiffany. The 93-year-old Canadian-born designer is inspired by fish and uses variations of the image for many of his creations.

He emigrated with his family to California in the US in 1947 and graduated from the University of Southern California's School of Architecture. His career as an architect and designer was inspired by his love of paintings and museums as a young man.

He worked in Paris with architect Andre Remondet in 1961 and established his own business, Frank Gehry and Associates, in Los Angeles in 1967. He designed many famous buildings, including the Cabrillo Marine Aquarium in San Pedro in 1981 and the California Aerospace Museum in 1984.

He collaborated with Tiffany & Co. to create six jewellery collections: the Fish, Orchid, Torque, Axis, Equus and Fold collections. He has also designed other items for Tiffany, including a distinctive chess set in 2012, which was described as a "miniature architectural marvel".

The chess set was especially created in fine bone china as a one-off for a customer and cost £19,000. He has also designed a series of tableware items, including bowls, cups and vases, for Tiffany.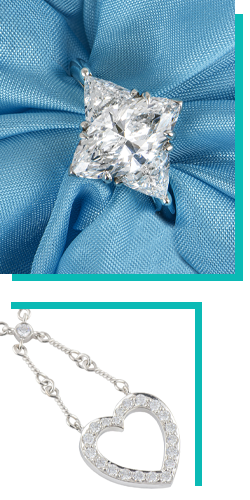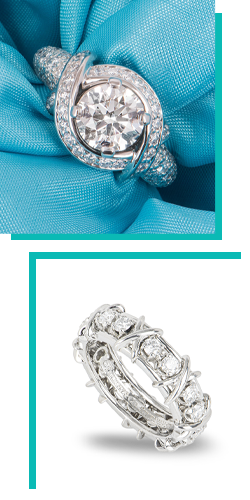 Jean Schlumberger
French jewellery designer Jean Schlumberger, born in 1907, began his career creating costume jewellery and buttons for Elsa Schiaparelli, the Italian fashion designer famous for fashions and accessories in the 1930s. He was on active service during World War II and later moved to New York.

He became a clothing designer and his talents were soon recognised by Tiffany & Co, where he began designing jewellery collections. His designs, inspired by nature, were adored in the mid-1950s by the fashionable stars of the day, including actress Elizabeth Taylor and Vogue editor Diana Vreeland.

American socialite Jackie Kennedy, who was to become US President John F Kennedy's wife, was a huge fan of Schlumberger's jewellery and wore many of his bracelets. As a result, the press nicknamed them "Jackie bracelets".

His most famous design was the Bird on a Rock, mounting the famous Tiffany yellow diamond - also used on a necklace in the 1960s to publicise Breakfast at Tiffany's - on a gold and platinum brooch.

Schlumberger, who died in 1987, had his own workshop at Tiffany's until he retired in 1970. He was also renowned for designing beautiful cufflinks and a collection of 18-carat gold rings with 11 cut diamonds.


Where to buy Tiffany & Co jewellery
If you're looking to purchase a fine piece of Tiffany & Co. luxury jewellery, we have a wide selection of beautiful items.The brand continues to acquire some of the most expensive and largest gems in the world today, creating everything from items of elegant simplicity to unparalleled works of art. Tiffany & Co. jewellery is highly collectable and symbolises romance and love.As one of London's premier pre-owned luxury jewellery and watch dealers, we are delighted to offer our customers a wide selection of Tiffany & Co. jewellery.