Does Cartier Jewellery Hold Its Value?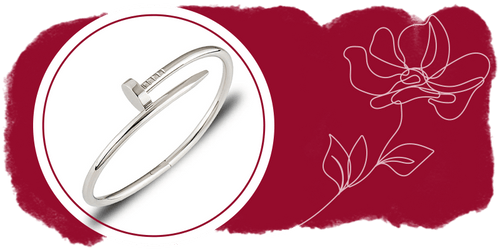 Whether you're keen to invest in Cartier jewellery or are considering selling past seasons' jewellery pieces that you no longer wear, the most common question is likely to be, "does cartier jewellery hold its value?"

Does Cartier Jewellery Hold Its Value?
Whether you're keen to invest in Cartier jewellery or are considering selling past seasons' jewellery pieces that you no longer wear, the most common question is likely to be, "does cartier jewellery hold its value?"

It's safe to say Cartier jewellery not only holds its value, but in some cases, it actually increases over time. This is a result of numerous factors, including the painstaking crafting of the exquisite pieces to give them the opulent ambience adored by fine jewellery collectors.

As a trusted purveyor of vintage and pre-owned luxury jewellery brands, we've compiled a useful guide to help your Cartier journey. Read on to learn why Cartier jewellery holds its value and to find out about the most popular collections in terms of investing.

Historical Heritage
Since being founded in Paris, the high fashion capital of the world, Cartier has established itself as a global luxury brand and the preferred choice of many royal clients.

‍Cartier's rich history, dating back to 1837, is a prime reason why the brand's jewellery collections hold their value. It has documented links with royalty, dating back to its first aristocratic customer, Princess Mathilde of France, in 1856.

In the early 1900s, the King of England, Edward VII, declared Cartier to be "the jeweller of kings and the king of jewellers". As well as earning the seal of approval from English royalty, the brand also received royal approval from Portugal, Greece, Egypt, Romania, Monaco and many more nations.

Today, its opulent jewellery creations are legendary all over the world - a legacy that has led to both vintage and modern pieces retaining and increasing their value.

Cartier Prestige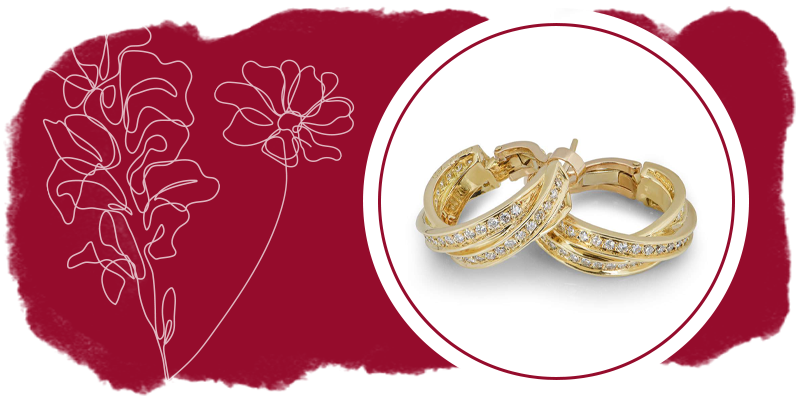 Having a long history as a trusted brand is directly linked to the high level of prestige Cartier commands. As well as providing luxury jewellery for royalty, it has also provided show stopping pieces for numerous celebrities through the ages.

Top A-list actors have been spotted at various red carpet events wearing Cartier jewellery, such as Angelina Jolie, who wore Cartier Juste un Clou earrings - a 1970s design inspired by nails - with her Cartier Cactus ring, modelled on the desert plant.

Mindy Kaling has been photographed wearing the stunning Love ring set with 66 brilliant-cut diamonds, while Anne Hathaway favours the iconic Panthère de Cartier watch and diamond-studded Cactus ring.

Cartier famously featured in the hit Hollywood movie, Ocean's 8, further associating the brand with affluence. When a luxury jewellery brand is continually associated with celebrity customers, this significantly increases its popularity, recognition and desirability among consumers wishing to emulate their idols.

From Cartier's fine jewellery creations to the brand's luxury watch offerings, it has become synonymous with grandeur. When a brand is associated with great prestige, inevitably this translates to the price of pre-owned and vintage pieces when they are sold.

Craftsmanship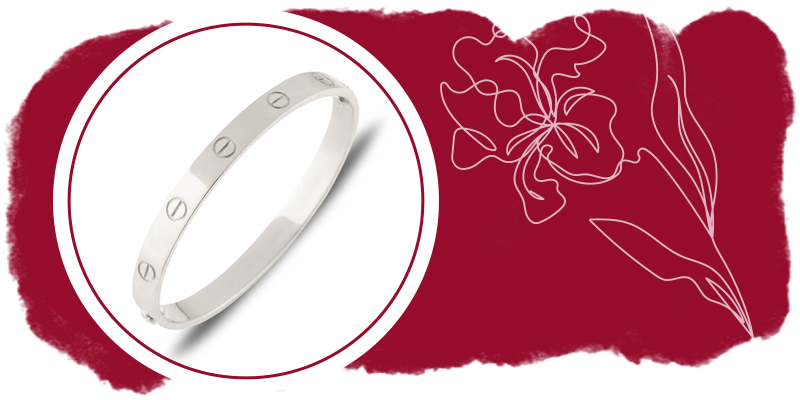 A brand associated with high prestige has attained its lofty position in the market for a reason. In Cartier's case, the excellent quality of its jewellery and watches, with their unique craftsmanship, is the reason why it always retains its value.

With prestige jewellery collections featuring solid gold and high-quality diamonds, Cartier is famous for creating pieces for high-end clients with very good reason. The price of gold combines with the standard of craftsmanship to ensure Cartier jewellery collections hold their value.

Famous pieces such as Cartier Love bracelets are fashioned from 18-carat white, yellow or rose gold, a contributory factor in their ability to retain their value on the pre-owned market. When the Love bracelet made its debut in 1979, it cost a fairly modest £200, in the days when the price of gold was £33 per ounce. This meant the bracelet was valued at around seven times the price of the gold used to make it.

Today, the price of gold has risen to around £1,400 per ounce. The retail price of a Love bracelet has also increased significantly and are priced between £3,850 and £53,500.

The majority of Cartier's pieces are made from solid 18-carat gold - one of the most expensive types of gold available - so investing in Cartier jewellery is worthwhile. Gold is a secure investment, with few fluctuations in price, so it's highly likely the price will continue to go up.

Rarity Value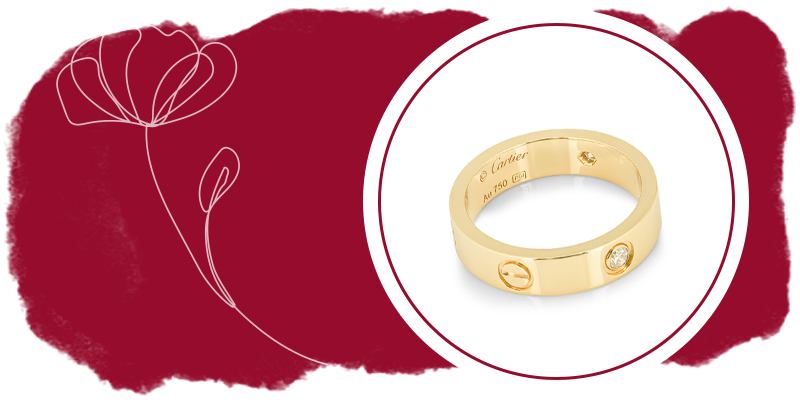 Some Cartier luxury jewellery pieces become rarer by the day. As items become more scarce, their value rises in the market as people clamour to find them. Many older and vintage pieces of Cartier jewellery are increasingly rare, especially those made in limited numbers and for special edition collections.

Cartier never floods the market with any of its jewellery, so it always retains its exclusivity value. These pieces will retain their value because there's never a situation where a lot of pre-owned items from one collection are on sale at any one time.

Which Cartier Jewellery Is The Best Investment?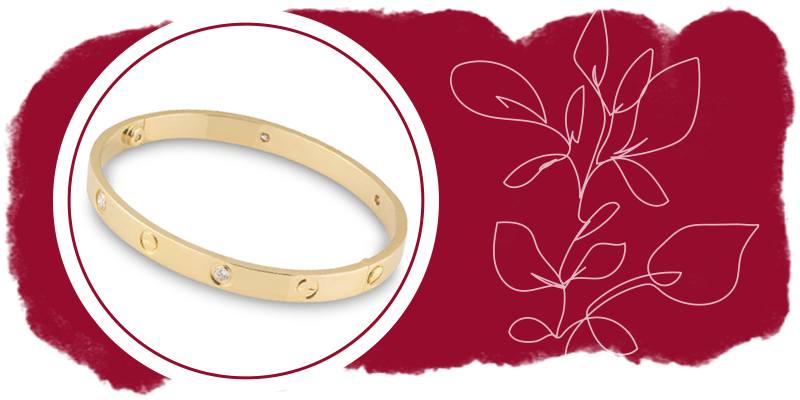 In addition to the Love bracelet, there are several Cartier items of luxury jewellery that are worth looking out for. Collectors are always seeking a ring or bracelet from the iconic Juste un Clou line, first launched in 1971.

Cartier transformed a simple nail into a stunning and unique piece of jewellery. The design's radical, clean and uncompromising lines emphasised the precision of the bracelet's proportions, allowing the oval shape to hug the wrist. According to market research, items from the Just un Clou collection retain their value better than any other Cartier piece.

The famous Cartier Trinity ring, launched in 1924, remains a best-seller today on the vintage and pre-owned market, despite being almost 100 years old. Designed by Louis Cartier in 1924 for the French novelist and film-maker Jean Cocteau, the original ring inspired a whole collection of intertwined jewellery.

It remains an iconic creation that has attained almost cult status today. Comprising three bands of gold, joined in a permanent embrace, the Trinity ring launched the Cartier Trinity jewellery collection.

Based on the familiar design of intertwined bands of different-coloured gold, any of the Trinity pieces would be a worthwhile investment, as it never ages and simply becomes even more sought-after as time goes by.

Thanks to Cartier's royal approval, status symbol appeal and fine craftsmanship, combined with the steady value of gold, buying just about any piece of the luxury brand's jewellery is likely to be a good investment. Of course, as well as the resale value, you will also discover something you'll love to wear.

Where To Buy Cartier Luxury Jewellery?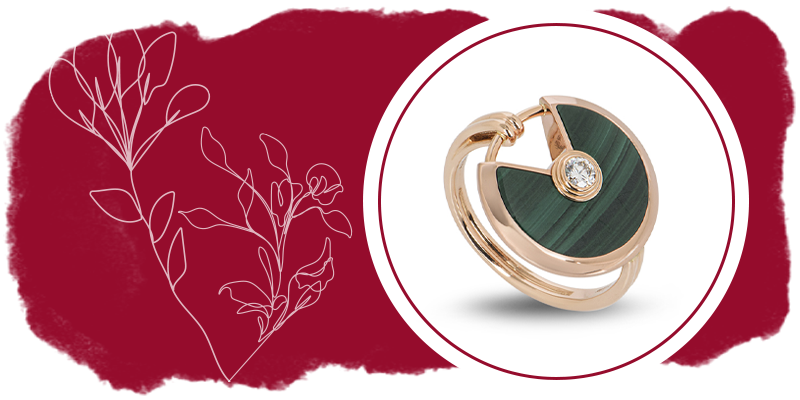 When you're looking to invest in Cartier jewellery, a large selection is available to purchase here at Rich Diamonds.

Take inspiration from our beautiful items, which come with our personal guarantee on their authenticity to give our customers peace of mind. We buy and sell only genuine Cartier jewellery and when possible, we normally provide the manufacturer's original "Certificate of Origin" or "International Guarantee".

Please don't hesitate to contact our team of professionals to find out more about our luxury vintage and pre-owned jewellery.
Shop Cartier Jewellery