The Ultimate Guide To Dress Rings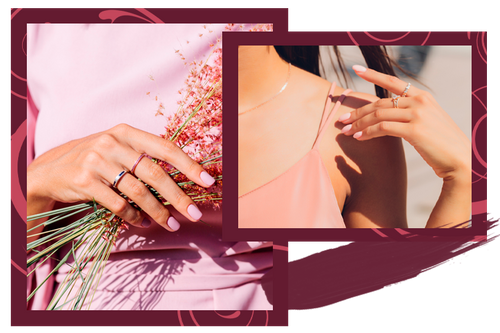 Unlike a diamond engagement ring or wedding ring that is worn to symbolise a ceremonial event and cement a union, a dress ring is worn to celebrate your own style and personality.

The Ultimate Guide to Dress Rings
What is a dress ring?
Unlike a diamond engagement ring or wedding ring that is worn to symbolise a ceremonial event and cement a union, a dress ring is worn to celebrate your own style and personality. Luxury jewellery brands create these striking pieces for women that want to show off a glistening selection of diamonds, who fancy matching a precious gemstone to a particular colour of clothing and who simply love a show-stopping ring that can be brought out for all occasions. Dress rings have been worn since The Great Gatsby era to indicate wealth, status, freedom and style. From diamond dress rings to rainbow brights and single sapphires to glittering assortments of gold, these jewels perfectly capture a lavish and playful aesthetic that began in the 1920s.

The history behind the style
It was back in 1901 in Paris and London that high society women started to wear rings on every finger and sometimes even stacked them. But it wasn't until the 1920s and the emergence of Art Deco style that coloured stones, intricate cuts and extravagant rings became the fashion. The prohibition period of 1920 to 1933 brought with it hidden speakeasy bars and late-night cocktail parties. With alcohol banned in the United States, this was a cheeky way around being able to drink your spirit of choice. Women that frequented prohibition bars and parties would dress up to the nines, flapper girl style, and wear impressive dress rings on their right ring finger. They used this hand to catch the attention of the waiter and signal for another drink, hence this style of luxury jewellery also became known as the cocktail ring. Women were also gaining more freedom and independence in regards to voting and equality and dress rings reflected their liberation. Steeped in history, dress rings are a magnificent addition to any jewellery collectors box and a strong nod to the independence women gained in the 20s.

Which finger do you wear a dress ring on?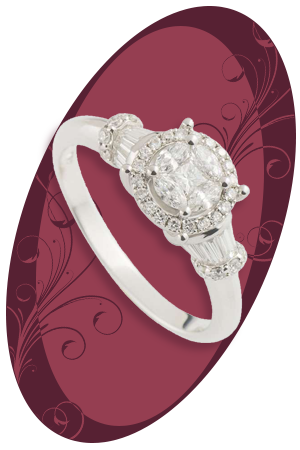 Which finger you wear your dress ring on is totally up to you. Whilst there are certainly no rules, women tend to wear these impressive jewels on any finger except the left ring finger, which is usually reserved for wedding and engagement rings. Large stones look particularly show-stopping worn on the middle finger of either hand, whilst wearing your dress ring on your right ring finger acknowledges 1920s flapper girl style. However, look at glossy magazines, red carpet jewels and Instagram influencers of today and you'll find all rules are thrown out of the window. Some of the hottest trends see models and actresses wearing dress rings on every finger or stacking them for a dramatic look that feels ever so opulent. When it comes to these jewels, you can rock your ring any way you want.

Can a dress ring be an engagement ring?
There's certainly no hard and fast rules, but a dress ring wouldn't typically be used as an engagement ring. An engagement ring is specifically designed for a marriage proposal and is carefully chosen depending on what the bride-to-be wants to wear as her forever ring. Diamond engagement rings are designed with a lower profile and sit flush to the skin, whereas dress rings can be as bold and ostentatious as you like. When it comes to dress rings, you're likely to find gemstones such as topaz, aquamarine and tanzanite alongside diamond dress rings and impressive decorative pieces. Engagement rings are generally everything from classic solitaires to dazzling halo settings and round cut brilliant diamonds to emerald cuts. More and more women are choosing coloured gemstones as their engagement ring, but there is still a big difference between a proposal ring and a dress ring.

Dress ring gemstone choices
Dress rings are firm fixtures in most high profile jewellery house collections and often feature the most glamorous of gems. They're designed to get you noticed, be it a colourful combination of stones or an elegant cluster of diamonds. From the prettiest of pastels to the most intense emeralds, dress rings are vivacious, vibrant and highly collectable. You'll find intricate diamond filigree work, precious pearls and striking coloured stones including peridot, blue topaz, pink sapphire and tanzanite. Diamonds remain the strongest stone whilst stones such as sapphire, aquamarine and amethyst also score highly on hardness. At Rich Diamonds, you'll find an abundance of contemporary and vintage dress rings from brands including Chopard, Cartier and Tiffany and Co. Whether you want a breathtaking nod to a bygone era or a modern take on the cocktail ring, you'll find a gemstone hue to suit your style.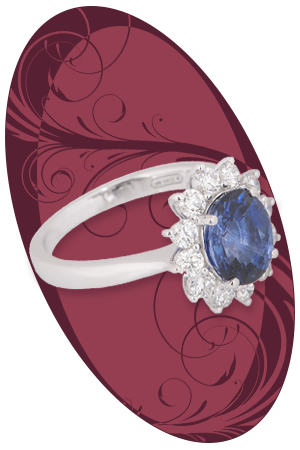 Which ring shape suits your hand?
From sparkle-drenched diamonds to captivating colours, dress rings effortlessly blend sentiment with style. But where do you start when it comes to choosing your ring? If you're concerned about hand shape and finger size, there are a few things to keep in mind.
Large hands or wide fingers
Opt for three-stone settings, elongated oval stones and cluster styles. Larger hands and wider fingers can take the most elaborate of dress rings and choosing angular or asymmetrical shapes will create the illusion of slimmer fingers.

Slim hands or long fingers
Slim hands or long fingers can take dramatic designs that wind up or wrap around the finger and feature larger stones. Thick bands will create the illusion of more width, and balance out long fingers.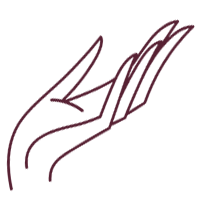 Small hands and short fingers
Opt for finger lengthening marquise, pear and oval stones and try narrow bands which deceive the eye into giving the finger more length.
Dress rings are perfect for those with big knuckles. Go for dramatic and colourful gemstones and designs that let the ring do the talking.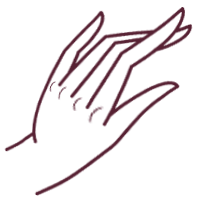 Styling your dress ring with your outfit
Want to wear your dress ring every day? Diamond dress rings look just as beautiful with jeans, white shirts and loungewear as they do little black dresses and colourful cocktail attire. Looking for an occasional dress ring that dazzles on party night? If you lean more towards wearing warm coloured clothing such as orange and olive, choose rose gold and gold metals and the rich ambience of stones such as ruby, citrine or lemon quartz. If you prefer cool coloured clothing such as silver, white, green or blue, choose platinum and white golds and stones that will pop such as blue topaz, pearl and aquamarine.
‍
Dress rings are forever investments, whether you choose to wear shimmering white diamonds or radiant coloured gemstones. Browse our collection of dress rings today and discover everything from the playful to the elegant, all crafted with a big dose of decadence.