Luxury Jewellery To Suit Your Lifestyle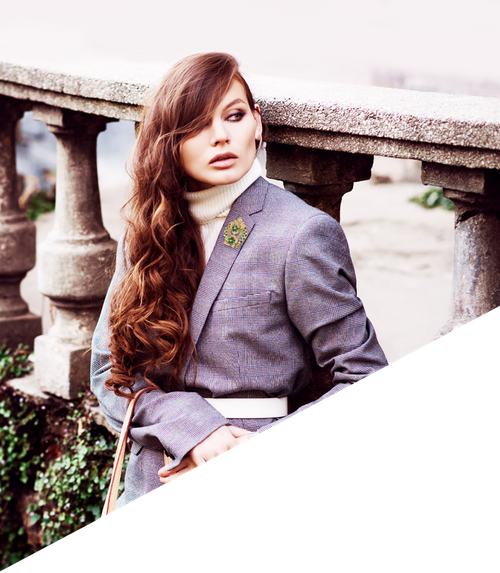 There really is no better feeling than when a customer finds the perfect piece of jewellery that matches their own individual, unique style.

Luxury Jewellery to


suit your lifestyle

There really is no better feeling than when a customer finds the perfect piece of jewellery that matches their own individual, unique style. Over the decades of the fashion industry, jewellery has played a huge role in influencing people's sense of style, and luxury brands like Cartier and Bvlgari have certainly catered for the different preferences through their impeccable collections.
‍
Whether you love hippy and bohemian fashion, are all about minimalist elegance, or you're a vintage collector, Rich Diamonds have a range of luxurious jewellery options to help you find the perfect piece that was made for you.

For fans of vintage style:

Luxurious jewellery for any outfit

For those with wardrobes filled with vintage gems and have a love for those classic, timeless designs, then the Van Cleef & Arpels extravagant vintage and retro-inspired pieces is just one luxury brand filled with stunning jewellery collections that you will fall at your feet for. From the Vintage Alhambra collection, the Van Cleef & Arpels Yellow Gold Onyx Vintage Alhambra necklace is breathtaking, with iconic clover motifs and onyx inlay set to impress.
‍
Founded in Paris in 1827, Mauboussin jewellery is also a perfect match for vintage lovers, with retro jewels and Art Deco pieces that were loved by icons like Marlene Dietrich. The Mauboussin jewellery like the Yellow Gold Enamel Bird Brooch are the perfect addition to any vintage cape or jacket, with polychrome guilloché enamel.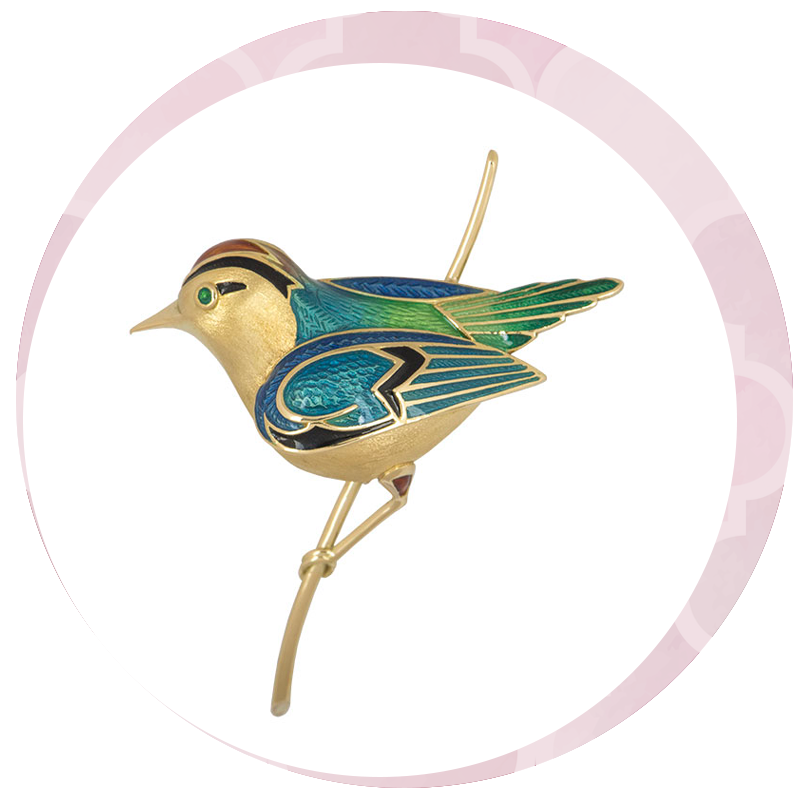 For those who love a bit of sparkle:

Creating true elegance with womens jewellery

While every girl dreams of owning diamonds in her lifetime, anything sparkly and beautiful is bound to set them in awe. If you're known for your feminine style and passion for pretty things, then you'll fall in love with the luxurious Tiffany & Co. jewellery range. Their incredible engagement rings are prized around the world, with pure diamonds and elegant designs. The famous diamond lock and key pendants have stunned the world with their tastefulness, including the collection of sparkling Tiffany earrings that are guaranteed to make any plain outfit dazzling.

For people who prefer casual:

Achieving comfortable style through subtle luxury pieces

For those who are simply after a low-key but luxurious look, we have a range of stunning jewellery brands in mind that can give any outfit that subtle sparkle. Hermes jewellery is synonymous with elegance and luxury, and their subtle pieces are perfect for a relaxed look. Perfect for any casual event, the Hermes jewellery collection includes the stunning Rose Gold Gambade Double Ring featuring two diamonds and a unique design that still makes a statement but in a subtle manner.
For those seeking sophistication & elegance:

Wearing world famous jewellery brands

When a sophisticated and elegant style is in mind, luxury jewellery is the essential for finishing off the perfect coordinated look. Famous for their timeless style, Chanel jewellery is a worldwide symbol of true elegance and taste. From diamonds and gold rings, to simple gold bracelets, the luxury brand Chanel is one that will never go out of style, and is favoured by many luxurious stylers around the world.
‍
As for Cartier, this classic jewellery brand is like no other with their stunning jewellery collections that are associated with sophistication and finery. Worn by celebrities, royals and icons for years, millions of people dream of owning their very own Cartier piece to make a bold statement in the fashion industry. Choose a Cartier piece made with exquisite white gold, the purest diamonds and beautiful engraved details.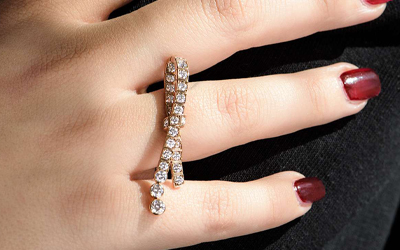 For people wanting to make a bold statement:

Jewellery to help you stand out from the crowd

If you love bold, unique fashion and you're proud to wear your heart on your sleeve, we have some stunning luxury jewellery pieces that are guaranteed to make you stand out from the crowd. Bvlgari has been creating eye-catching and opulent jewellery since 1884 and their colourful pieces like the Gold Multi Gem Collar Necklace are perfect for those who love to look unique.
‍
With intricate geometric patterns, bright sparkling gems and unusual designs, the Bvlgari jewellery collection is full of hidden treasures. Once you branch out of your comfort zone and step into the world of bold jewellery, you will never go back as you're set to make a statement with your luxury jewellery pieces.

For people embracing Bohemian style:

iconic jewellery to wear whatever the occasion

The bohemian and hippy style is one that goes way back, but continues to remain popular in the fashion industry today. Making its way to the high street and the red carpet, this fashion statement is one that will never go out of style. If you're a lover of chunky gemstones, intricate pieces and strings of beads, then you will fall in love with the brand's variety of iconic Cartier jewellery pieces.
‍
Pieces like their dazzling multi-stone Byzantine earrings are perfect for achieving the bohemian look, and their stylish pendants feature various designs including panthers, flowers, and other unique styles that are set to wow the crowd.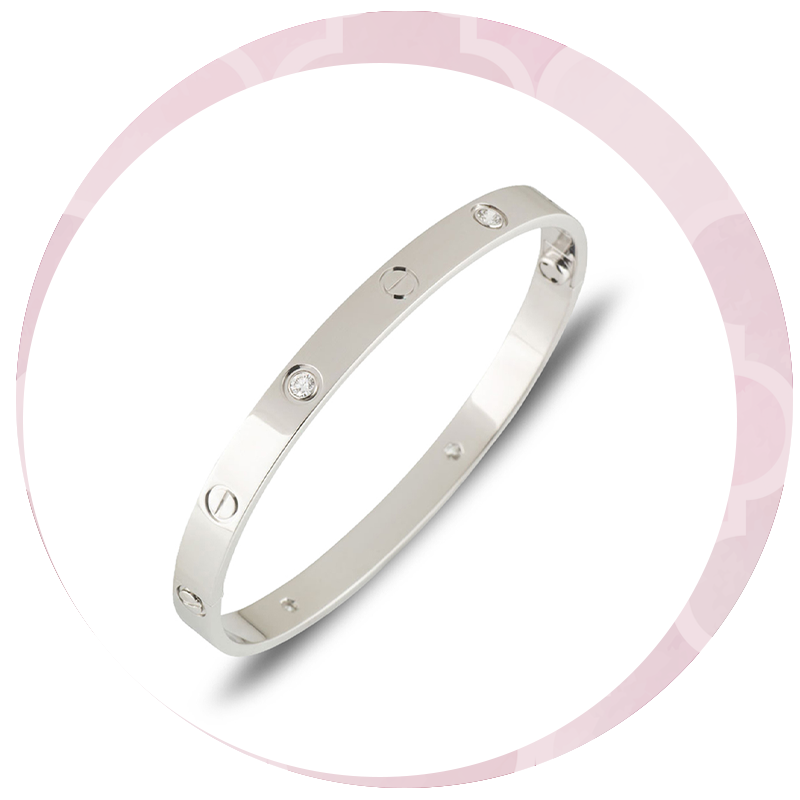 Find your luxury jewellery piece today
Whether you are into comfortable casual looks or luxurious elegant ones, Rich Diamonds have some of the top luxury jewellery brands for you no matter your personal style. Browse our website today and discover exciting finds in our branded jewellery from rings and necklaces, to bracelets and earrings.
‍
We also provide a range of guides and luxury jewellery inspiration on our website to make your choice easier in the process of finding your perfect jewellery match. Stocking the finest jewellery brands for 30 years, with expertise and precision, shop our stunning collections today.