Enchanting Ruby Jewels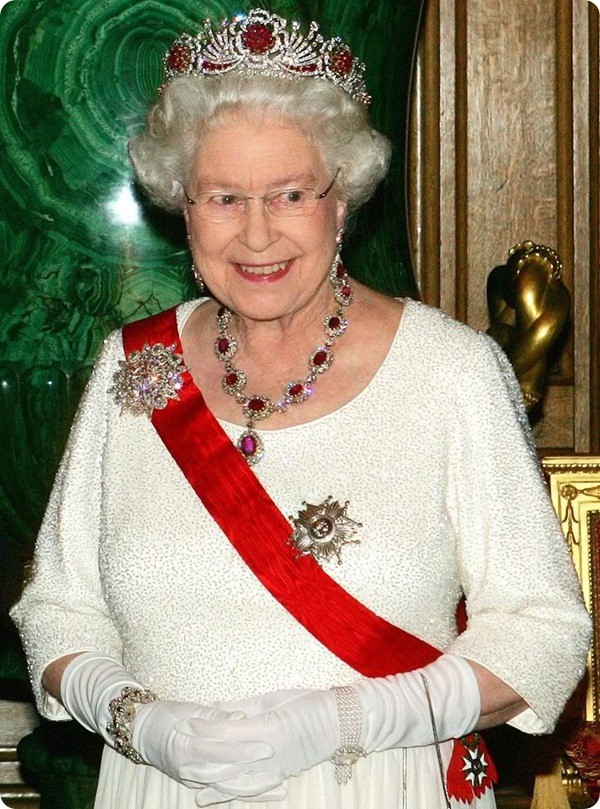 Ruby jewels are among the rarest and most expensive gemstones in the world; known for their sharp hue, rarity and durability. As such the ruby pieces in our collection have a timeless appeal and are extremely popular with the most discerning jewellery collectors around the globe.
If you are looking for inspiration we're delighted to present some of the most famous ruby jewels in history as well as our favourite pieces from our Bond Street showroom.
Famous Ruby Jewels
In England, rubies were traditionally used in coronation rings and are still preferred by Royals today. The Duchess of York received a stunning ruby engagement ring from Prince Andrew in 1986. The Queen Mother left many beautiful jewellery pieces to Queen Elizabeth II. Amongst her collection, is a phenomenal Boucheron Ruby set Belle Époque necklace.
Wear it Like Beckham
Victoria Beckham has worn thirteen engagement rings over fifteen years of marriage to David Beckham. The estimated value is said to be over six and a half million dollars. The one that stood out to us, however, was her jaw-dropping ruby rock.
The ruby cocktail ring certainly has more of an art deco twist compared to others in her collection. A halo of diamonds surrounds the curves of the ruby centre stone for extra beauty and sparkle.
Ruth in Regal Red
As mentioned previously in our 2017 Oscars Red Carpet blog, [link] We absolutely adored Ruth Negga's glamorous look. In addition to her elegant red Valentino gown, Ruth wore a striking ruby headpiece, earrings and rings by designer Irene Neuwirth, featuring Gemfields ethically sourced Mozambican rubies.
Rihanna's Rubies
When Rihanna hosted and performed at the Clara Lionel Foundation Diamond Ball, all eyes were on her fabulous accessories. She was glowing in scintillating ruby jewels by Chopard [link to Chopard collection]. The necklace, part of the Red Carpet collection, features a massive 123.24 carat pear-shaped rubellite offset with 65.24 carats of diamonds set in platinum.
The Most Famous of Them All

There is nothing quite like Burmese rubies. And Elizabeth Taylor wore them with great elegance. Previously owned by Mary Tudor, Richard Burton won the iconic La Peregrina at auction for Elizabeth as Valentine's gift at $37,000 in 1969.
After Elizabeth Taylor's death in March 2011, an exhibition of her famous jewels was held around the world. The famous ruby and pearl necklace was sold at a Christie's auction in December 2011 for an astonishing $11.8 million.
The diamond, pearl and ruby necklace holds a 500-year-old pearl drop, originating from the crown jewels of Spain. Simply stunning.
Our Rich Rubies - Picks from the showroom
Our Bond Street showroom is teaming with rubies and so we have chosen a few of our favourites for you:
Cartier 18k White Gold Ruby Full Eternity Ring
We have a stunning 18k white gold full eternity ring by Cartier. The ring is channel set throughout the centre with 22 square cut rubies, displaying a bright pink hue, totalling approximately 3.10ct. Breathtaking rubies all around.
18k Yellow Gold Ruby & Diamond Flower Necklace & Earring Suite
A beautiful 18k yellow gold ruby and diamond flower necklace and earring suite. The necklace comprise of 26 flower motifs, each motif is set with 6 pear shaped ruby petals individually claw set and a round brilliant cut diamond centre in a rub-over setting. To complement the necklace are matching single flower ear studs with post and butterfly fittings.
https://www.richdiamonds.com/product/18k-yellow-gold-ruby-diamond-flower-necklace-earring-suite-133-00ct/2601
18k White Gold Diamond and Ruby Stud Earrings
This unique pair of 18k white gold diamond and ruby stud earrings each feature 5 Burma rubies having a total weight of 8.71ct with 6 round brilliant cut diamonds in the centre. The earrings come with post and butterfly push back fittings.
https://www.richdiamonds.com/product/18k-white-gold-ruby-and-diamond-ring-1-28ct/5325
18k White Gold Ruby and Diamond Earrings
Here is a pair of 18k white gold ruby and diamond earrings. Each earring is composed of an oval cut ruby set within a round brilliant cut diamond halo surround, with a pear shape drop, made up of a pear cut ruby and round brilliant cut diamond surmount. Each ruby displays a rich even colour. Both sections of the earring are connected by a single round brilliant cut diamond.
https://www.richdiamonds.com/product/18k-white-gold-ruby-and-diamond-earrings-7-67ct/1665
Garrard 18k Yellow Gold & Platinum Burmese Ruby & Diamond Necklace
Looking for a statement piece? We have an exquisite ruby and diamond necklace by Garrard c.1996. The centre of the necklace features a graduated scroll design and is comprised of 151 rubies, each intricately set in 18k yellow gold. The rubies are a mix of round, pear, oval and marquise cuts. All of the rubies display a rich, vibrant red tone and are or Burmese origin. Bordering the centre of the scroll design and the inner side of the rubies are 159 round brilliant cut diamonds.
https://www.richdiamonds.com/product/garrard-18k-yellow-gold-platinum-burmese-ruby-diamond-necklace/1561
Kutchinsky Diamond and Ruby Suite
If you really love ruby jewels, why not buy the whole suite? We have an ornate 18k yellow gold diamond and ruby suite by Kutchinsky. The 16 inch necklace is composed of 7 delicate diamond and ruby cluster drops, composed of 3 pear cut rubies, suspended from 4 round brilliant cut diamonds. The earrings are of a similar drop design suspended from a small cluster containing 3 marquise cut rubies and 3 round brilliant cut diamonds. The earrings have 18k yellow gold butterfly backs. The ring is made up of 5 marquise cut rubies and 4 round brilliant cut diamonds displaying the same design as the necklace and earrings.
https://www.richdiamonds.com/product/kutchinsky-nbsp-diamond-and-ruby-suite/1831
Ruby and Diamond Jewellery Suite
Go the extra mile with this beautiful 18k white gold ruby and diamond jewellery suite. The jewellery suite comprises of necklace and a pair of drop earrings. The necklace comprises of 32 flower motifs with 337 marquise cut natural unheated Mozambique rubies and 128 round brilliant cut diamonds that alternate in the centre of the motif or on the edge.
https://www.richdiamonds.com/product/ruby-and-diamond-jewellery-suite/7983
18k White Gold Ruby and Diamond Ring
This elegant 18k white gold ruby and diamond ring will have heads turning. The oval cut ruby weighs 5.05ct and is of New Burmese origin, displaying a rich, even colour throughout. Complementing the oval cut ruby are two oval cut diamonds either side.
https://www.richdiamonds.com/product/18k-white-gold-ruby-and-diamond-ring-5-05ct/1613
Chopard 18k White Gold Ruby Happy Diamonds Earrings
Finally, don't miss out on this pair of 18k white gold ruby and diamond earrings from the Chopard Happy Diamonds collection. The square earrings are set with 32 round cut rubies set to the outer edges totalling 0.69ct, surrounding the iconic Chopard signed glass.