A Guide To David Morris Jewellery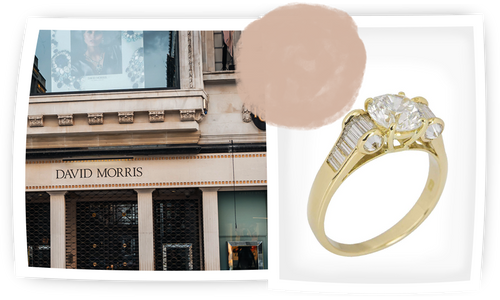 Established in 1962, David Morris Jewellery is a luxurious and high-quality brand; each piece is handmade in London and boasts elegance and extravagance in abundance.
A Guide to
David Morris

Jewellery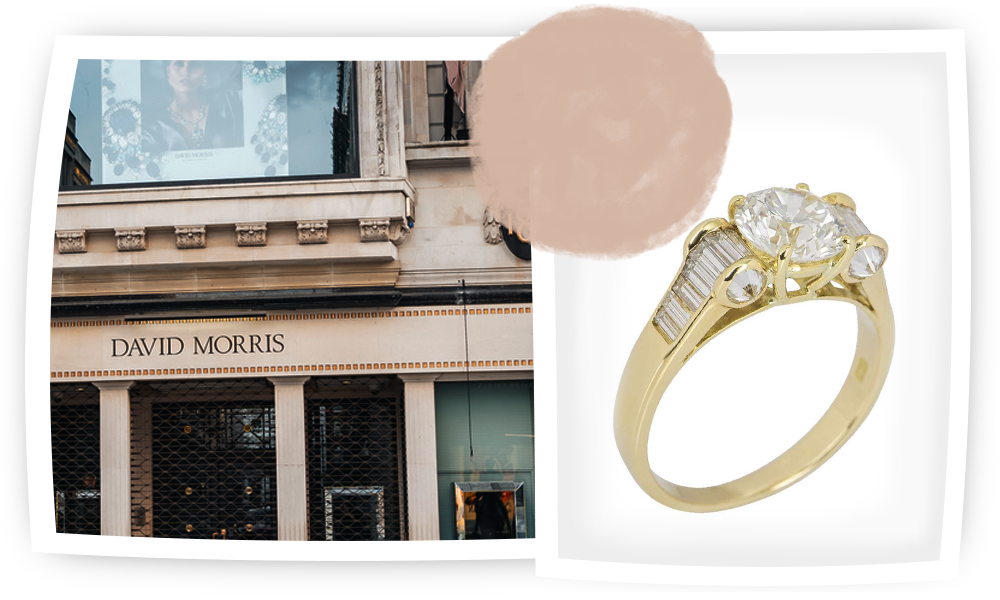 Established in 1962, David Morris Jewellery is a luxurious and high-quality brand; each piece is handmade in London and boasts elegance and extravagance in abundance. Since then it has remained family-owned and has created a name for itself through individually crafted and flawless designs that utilise the rarest gemstones. Some of the most famous works include the Miss World crown, jewellery featured in the James Bond films, and many pieces commissioned for royal families.
The history of David Morris Jewellery
David Morris Jewellery has been creating high-end luxury jewellery for the last 60 years. All pieces are currently handmade at the David Morris atelier in New Bond Street, London.
‍
David Morris himself started working on London's jewellery quarter at the age of 15. After qualifying as a goldsmith in 1959, it was a mere three years later that his first eponymous store opened. He started truly making a name for himself internationally a year later when he and his partner received the prestigious 9th De Beers Diamonds International Award in New York. They also won the following year with his elegant ribbon diamond bracelet.
‍
In 1996, the jeweller relocated to its current location of 180 Bond Street. In 2003, David Morris's son, Jeremy Morris, was appointed Managing Director, as well as Principal Designer for the company. He oversees the production of each piece in the atelier above the store.
Signature jewellery
David Morris Jewellery is the preferred jewellery brand of royalty and it is easy to see why. The collections are extremely limited and combine the highest standards of design, gemology, horology, and goldsmithing. In particular, stunning diamonds set among other gemstones is a recurring trait throughout pieces.
‍
The inspiration for the David Morris Jewellery collections can be found in a variety of places, such as mother nature and the symbolic femininity that goes with her. These timeless pieces are always on trend and are perfect for any occasion.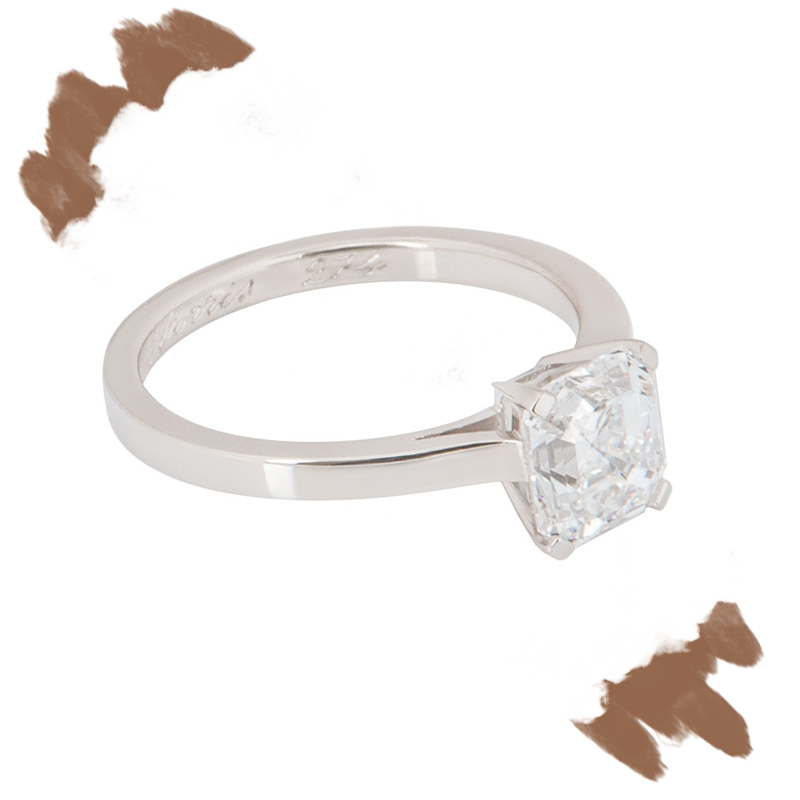 David Morris Jewellery Collections
David Morris is well known for custom one-of-a-kind designs. However, there are also a variety of collections to suit any taste; here are just some of the most iconic collections created over the years.
Tassel
The Tassel collection is inspired by the talismanic jewellery that can be seen throughout the Middle- East. It combines diamonds, pearls, and other coloured gemstones to create a stylish and fluid look. Most extravagant is the use of Akoya pearl, which is a saltwater pearl from the Akoya oyster. As an oyster species with a lower harvest rate, its pearls are much rarer than the standard freshwater counterparts. The Akoya pearl has superb lustre, and it is perfectly round, often making it the pearl of choice for many.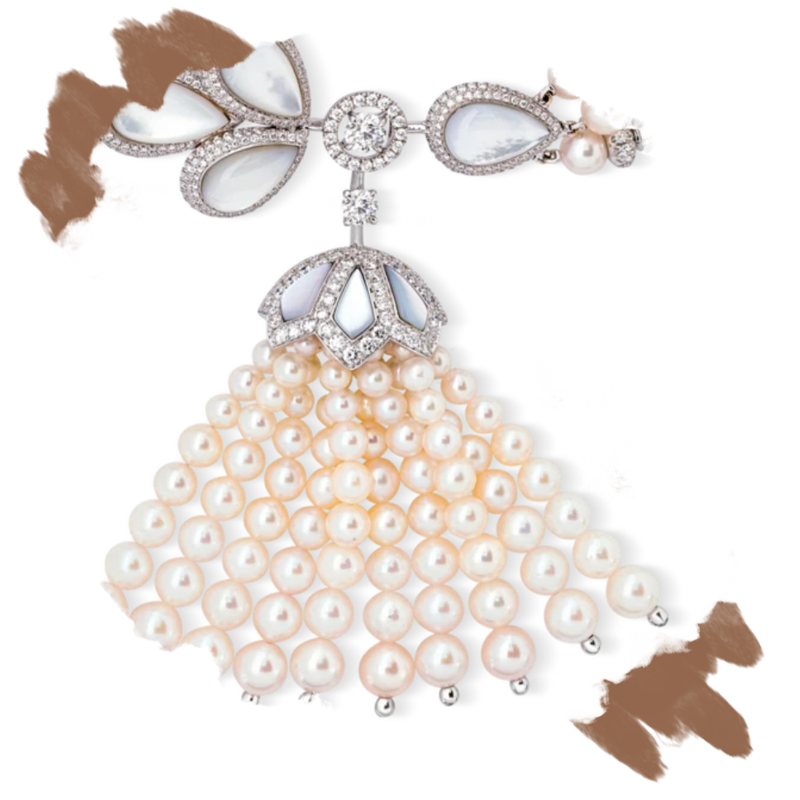 Rose Cut
The Rose Cut collection formed the foundation of the brand's signature jewellery designs. It is inspired by Jeremy Morris's tour of India, where he was drawn to ancient mystical diamonds found there. The diamonds were a delicate interpretation of rose petals, which inspired this whole collection of iconic jewellery.
‍
The Rose Cut Forever collection showcases a more contemporary asymmetrical variation of the preceding range. The design principles of the Rose Cut Forever collection are founded upon a circle - a shape with no beginning and no end.
Pixie
The Pixie collection is inspired by the rare pixie butterfly that is only found in Rio Grande Valley. The collection features colourful and playful designs that mimic the rare beauty of the pixie butterfly.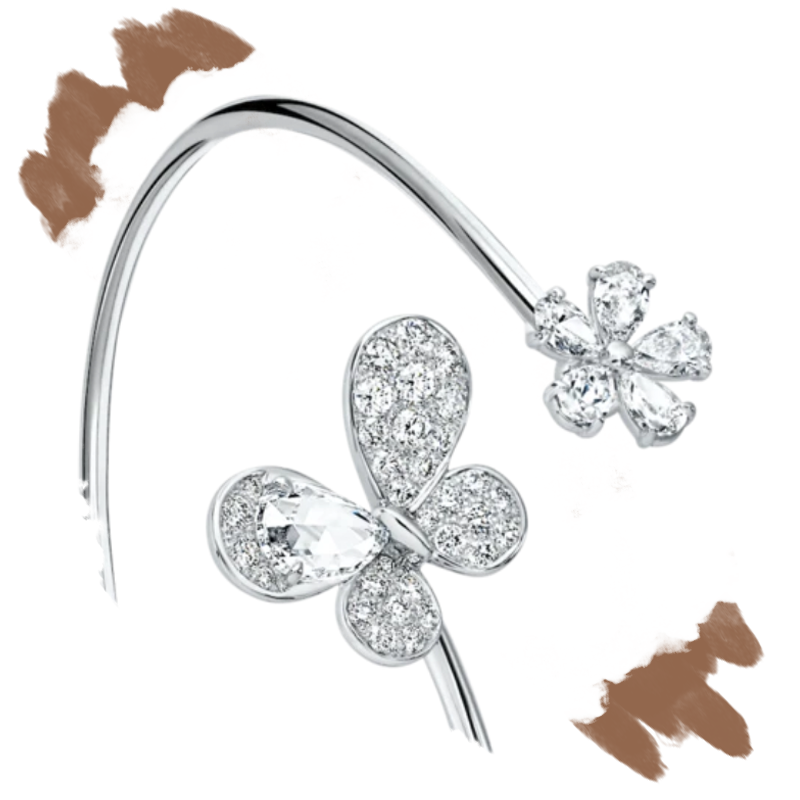 Fortuna
The Fortuna collection is colourful and bold and is inspired by Fortuna herself, who is the Roman goddess of fortune, power, and strength. The collection takes a contemporary design and adds more creative flair with the vibrant gemstones that David Morris Jewellery is known for.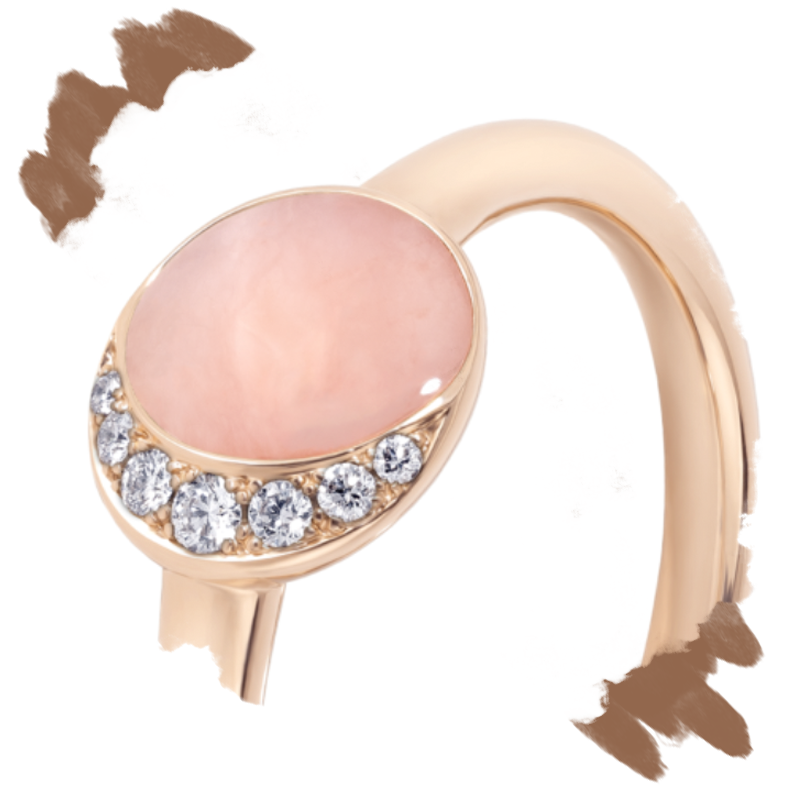 Berry
The berry collection is inspired by sweets and looks good enough to eat. This fun and playful collection utilises three soft pastel hues that come from high-quality turquoise, pearl, and pink beads. These pieces are perfect for adding a splash of colour and a modern twist to any outfit.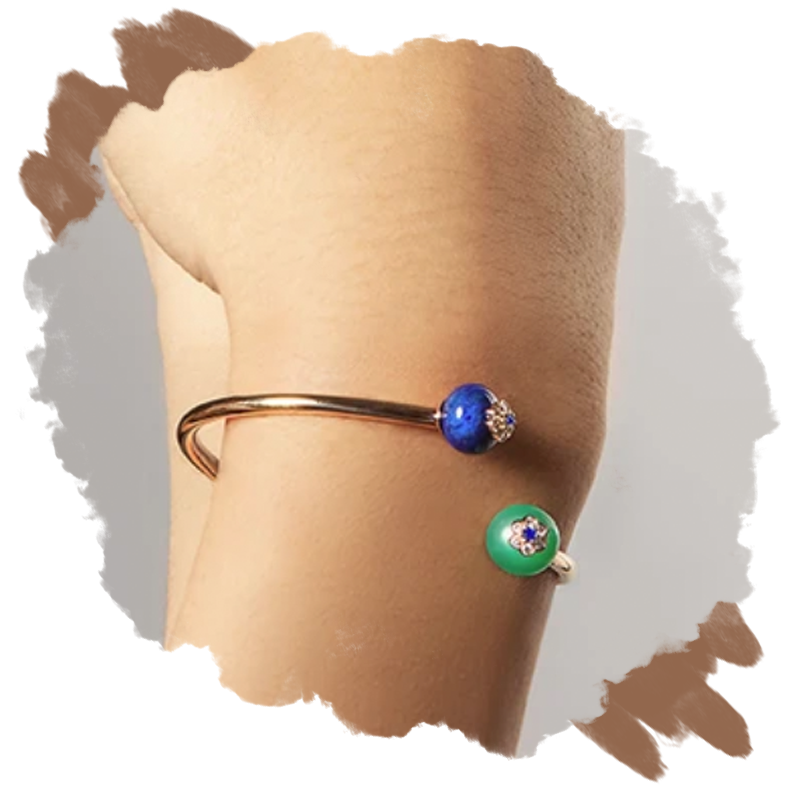 English Garden
The ethereal English Garden collection draws inspiration from the imagination of David Morris himself. From a magical English garden filled with flowers and magical creatures, these dainty feminine designs with colourful stones are flattering for all.